How well do you understand the needs of your frontline workforce?
Even full-time workers can struggle to meet their family's basic needs from week-to-week.
Understanding the needs of your workforce is the first step on a journey to retention and engagement. Currently, many workplace policies are designed to support the needs of middle- and upper-class employees, so they often overlook the needs of our lower-wage workforce.
Many frontline employees live paycheck to paycheck and struggle with the complexity of balancing transportation, child care and multiple part-time jobs. Employers who understand the details of their lower-wage employees' lives and implement workplace policies to support them will have a distinct competitive advantage among their peers.
Here are some factors to consider: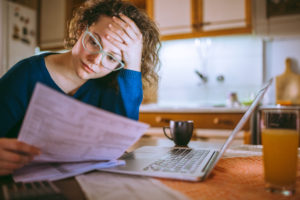 You may not realize that some of your full-time, lower-wage employees qualify for public benefits. The inflation-adjusted, federal minimum wage has risen only five percent to $7.25 since 1990, although the cost of living has grown at a faster rate. Based on research from the University of Washington, a worker would need to make $20.60 per hour to meet the basic needs for an adult and a preschool-aged child without public assistance in Hamilton County. To see the sufficient wage to support a family in your county, check out the Self-Sufficiency Standard. To bridge the difference many lower-wage employees depend on public assistance including housing vouchers, SNAP and child care vouchers. These programs all have different eligibility requirements and require workers to recertify frequently. Additionally, some individuals experience the Cliff Effect as they climb the ladder to self-sufficiency. This is when a small increase in wages leads to a total cut-off of a public benefit leaving a worker worse off financially. For more information on the Cliff Effect, read the Women's Fund of the Greater Cincinnati Foundation report, The Cliff Effect and Other Disincentives in our Public Benefit System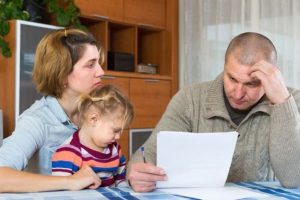 For many lower-wage households, the working adult is also the primary caretaker for their family and has less access to a consistent work schedule and paid time off. As a result, their fragile networks of care can easily fall apart when work schedules suddenly change or if they have a sick child. This perpetuates a cycle of absenteeism, tardiness and disengagement in the workplace. This disproportionately affects female workers, who are not only over-represented in lower-wage work but are also more likely to be responsible for caretaking activities.
For more information, read Asset Funder Network: "On Shaky Ground: Stabilizing the Financial Security of Single Women"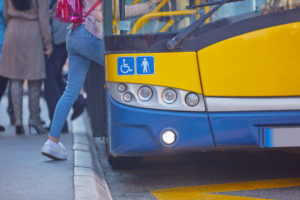 Transportation can be complicated by the unpredictability of work schedules when public options are limited. For those who rely on public transportation, scheduled stops could occur hours before or minutes after a shift start, which can lead to an inefficient and frustrating experience each workday. For those using their own transportation, low wages make buying a reliable car more difficult, not to mention the financial burden of maintenance, fuel and parking costs.
Because of these factors, lower-wage workers have different complexities and challenges than their upper-level counterparts. By implementing workplace policies that include supporting the unique needs of lower-wage employees, your organization will not only decrease turnover costs but also create a culture of loyalty for more workers in your company.